When it comes to maintaining a good customer experience, Price Parity is one of the points on top of Amazon's list. Therefore, Amazon penalises those who choose to charge higher prices on Amazon than they do on other sales channels. For products that the Seller fulfils, the item price and total price must at least be as favorable as it is elsewhere. When setting prices on Amazon, two types of prices are to be taken into account. The first one being the price of the product itself, "the item price". Secondly, the amount payable by the customer after, rebates, promotions, discounts and shipping, "the total product price".
However, in some countries, for example Germany, Amazon's price parity might be breaching antitrust rules. They claim that it restricts Seller's price-setting freedom which results in hampering competition between different internet market places.
Steps taken by our clients and Channel Pilot:
Measures to ensure that employees are aware of this.
Setting limits for each sales channel when utilising re-pricing software to ensure that Amazon products are priced lower or exactly the same as products on other sales channels.
Selling certain products, often with higher margins, exclusively to Amazon by removing products, categories, manufacturers and inter alia by making use of filters.
Applying rules within Channel Pilot to the Amazon export feed in order to prevent price parity.
Creating duplicated product detail pages in the Amazon catalog is prohibited. Product pages may be merged if they entail the same physical product. Therefore, Channel Pilot matches your products to existing listings based on product identifiers, including UPC, EAN or ISBN. The brand, product variants (such as size, color and fragrance) and item package quantity is factored in. There are exceptions for certain products, including club editions of audio CDs as well as rental editions of DVD and Blu-ray discs.
Steps taken by our clients and Channel Pilot when adding new products to the catalog:
Identifying missing product identifiers and generating them.
Identifying product detail pages for the introduction of new products via the Channel Pilot interface.
Creating new product detail pages within Channel Pilot in absence of existing pages.
Measures to ensure that employees are aware of this and prevent invalid product identifiers.
Excessive Shipping Fees and Post-transaction Prices
Several Sellers set excessive order fulfillment and shipping costs or increase the sales price of an item after the transaction. Any attempt to do this is prohibited by Amazon and can lead to a suspension.
Steps taken by our clients and Channel Pilot to rectify this:
Applying rules in Channel Pilot to increase the item price as high as Amazon permits, i.e. identical or lower than the item price on other sales channel, while simultaneously lowering the shipping fees.
Remove products with a negative contribution margin ratio to avoid the need to increase shipping fees excessively.
Measures to ensure that employees are aware of this.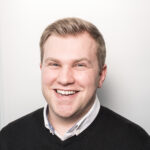 Ben has been working as International Marketing Manager at Channel Pilot Solutions since 2016. He mainly takes care of the organization of on/offline events and website related topics.